SECURE INTERNET GATEWAY • DEVICE SECURITY • END USER EDUCATION
Don't let malware impact the school year.
Schools, universities, and government organizations are facing increasing malware threats. As attacks are getting smarter and more pervasive it is crucial that organizations address these threats proactively. Ednetics Network™ offers a layered approach to cyber security providing DNS layer and endpoint protection. The first line of defense against malware is to have a great offense.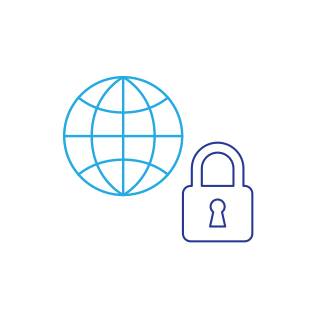 DNS layer protection.
Ninety percent of all malware attacks happen at the DNS layer. This type of attack is preventable and secure access to the Internet can be achieved within minutes. Ednetics Network™ employs Cisco Umbrella for advanced threat intelligence and proactive blocking.
Next-gen endpoint security.
Mobility has changed the way we work and interact with people and data. While the benefits have been transformative – leading to greater access to information and work-from-anywhere flexibility – the change has lead to new and increasing challenges for network security. Ednetics Network™ uses Cisco AMP for endpoints to detect, identify and quarantine malicious activity at the endpoint creating greater security for every user no matter where they connect.