WIRED INFRASTRUCTURE • WIRELESS CONNECTIVITY • INTEGRATED SECURITY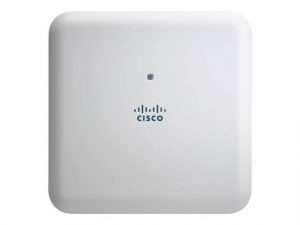 Purpose built for you.
The network is the foundation for all your IT services. Let us help you build one that can handle complex routing, high bandwidth demands, and keep your data secure and safe. As a long time Cisco partner, we have been innovating network design for over twenty years. As our portfolio has expanded into VoIP, virtualization, and physical security, we have adapted our blueprint to facilitate the unique requirements of these services. Our understanding of network function and our public sector focus makes us well suited to guide you towards the best network solution for your organization.
Simplified network protection.
The proliferation of mobile devices has provided a wealth of beneficial changes to the ways in which we learn, work, and interact. But this also results in more devices to manage and monitor, making network security more challenging. Cisco Umbrella delivered by Ednetics is a managed service that increases your level of network security with easy deployment, simple management, and advanced intelligence.

Umbrella protects against malware and ransomware at the DNS level, where advanced reputation intelligence and cloud proxies prevent attacks before they start. Optionally, Cisco's Advanced Malware Protection (AMP) blocks malicious files, and features an audit trail to help identify any problems that arise. Umbrella allows you to stay focused on your mission rather than managing separate web filter and antivirus systems.
Integration for greater value.
Ednetics can audit your existing network to determine integration possibilities so you can get more value out of existing infrastructure. In addition, Ednetics Network is built with IP services in mind, so WAN, LAN, and WLAN are just the beginning. Hardware and service integration is what we specialize in and we'd be happy to help you learn about what the modern network can do for you.