PROJECT SERVICES • SUPPORT • MANAGED SERVICES
With you at every step.
Ednetics features a full range of professional services to assist with your technology plan. We offer technology consulting and host training workshops to teach best practice and industry trends. Our experienced engineers can propose portfolio solutions or design custom integrations if needed. We provide full project management on solutions implementation for clear communication and direction while mitigating risks and costs. Our certified support team is here to assist with questions, configuration, and troubleshooting for our integrated solutions or other supported products. Whatever your need, the Ednetics Team has you covered.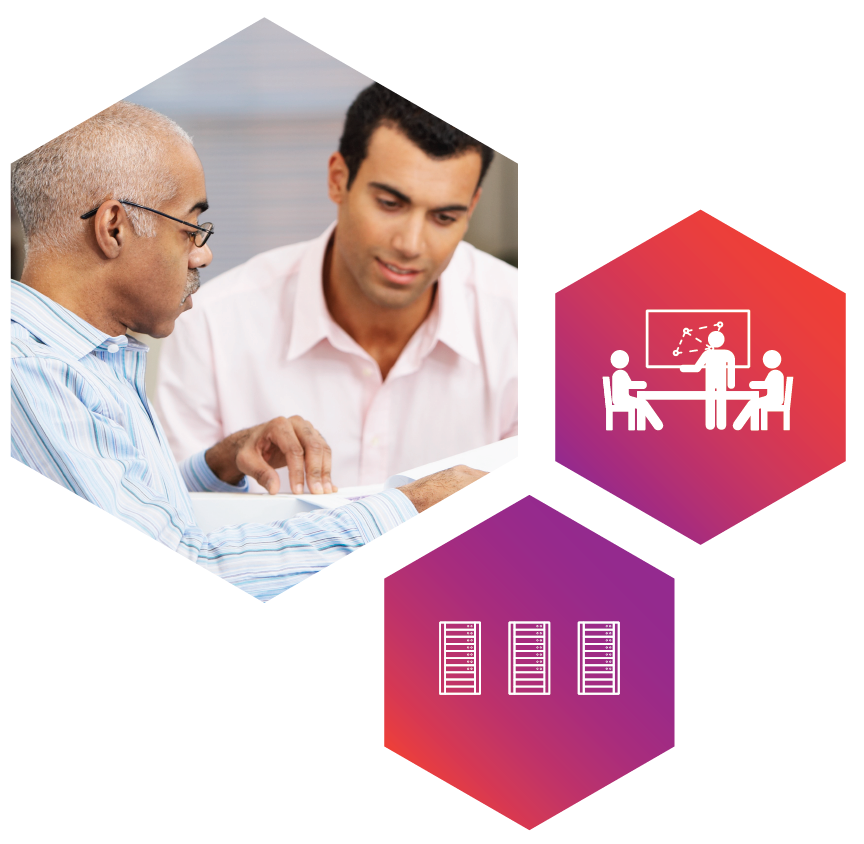 We take the time to understand how to best meet your needs.
The professional Ednetics service team talks to customers to evaluate their specific technology goals, assess current infrastructure and policies, and help customers understand the options that are available for them to achieve their goals. With over twenty years of experience working with the public sector, we're familiar with how to make the most of existing technology solutions. Ednetics provides workshops on technology best practices, industry trends, and product training.
Experience guides our approach to smarter solutions.
Our solutions portfolio is based on two decades of innovative design with a focus on integration and value. We have built everything on the converged network including unified communications, physical security, and data center. Our engineers have the experience with customer environments to identify integration possibilities and work around staff constraints, budgets, and legacy hardware. We can provide a range of solution options because we know that each customer's needs are unique.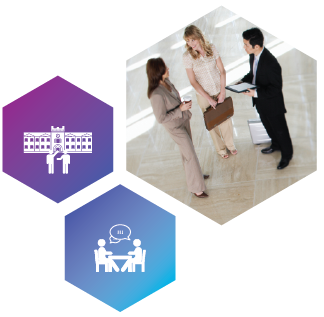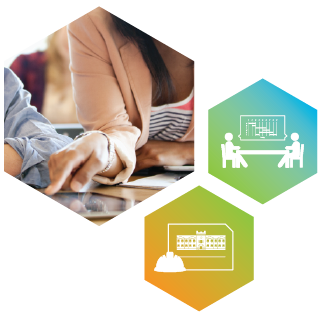 Implementation comes with full project management.
Ednetics coordinates with customers to ensure their projects are completed on time and in budget. From the initial kickoff to the final closing phases, our certified project management team schedules regular follow up meetings to keep customers in the know of what is happening including potential roadblocks or opportunities that arise. Customers rest assured our team will do the best it can to get projects completed to their satisfaction.
Our team is here to support your team.
Ednetics features a certified support team to assist customers round the clock with configuration, troubleshooting issues, and answering questions. You can get the experience of our professional support and access to the specialized knowledge our engineers have when you need it.
Ednetics managed services take our essential technology solutions and add in a support plan with proactive monitoring, automated configuration backups, and provisioning and procurement options to meet budgets. Managed solutions free up your staff to spend time on more important things.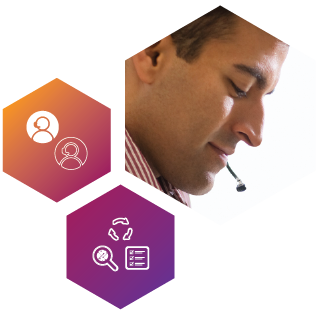 We can help you wherever you are at in your technology life cycle.
Because our managed services feature full life cycle management, we have the experience to assist on technology at any point in the life cycle. We can offer planning advice, propose integrated solutions that work with your environment, help procure and install hardware, and stage, configure, and maintain equipment. Don't need full management? Contact us for assistance at any phase—no strings attached.