Ednetics Network
Maximize performance with secure, scalable network architectures backed by years of experience.
Complete Networks
Scale your network with secure wired and wireless infrastructure.
Wired Network
Expand your network backbone with switches, routers, cabling, and configuration.
Wireless
Keep up with mobile device proliferation with fast access points and smart controllers.
Network Security
Protect your network from threats like ransomware and keep your data secure.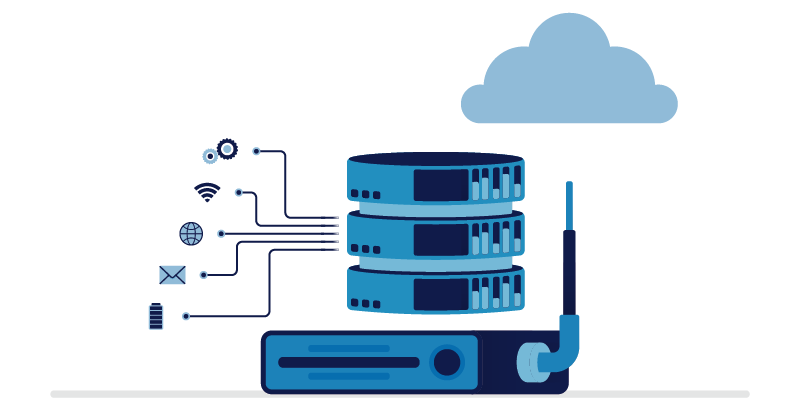 It Begins with the Network
Network design and installation have been at the heart of everything we do since the beginning. We help customers make the most of their network investments, optimizing them for advanced network services while configuring them to reduce network vulnerabilities. Make the most of your network with flexible options for comprehensive wired and wireless infrastructure.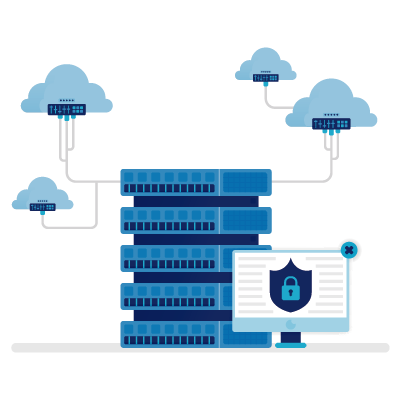 A Secure Foundation
Ensure your network core is built right.
With over two decades of network design experience accumulated exclusively with education, we have a thorough understanding of our customer's core network requirements and challenges. We can help you plan your LAN and WAN architecture to optimize it for security, performance, and prioritizing critical services. Our engineers are certified in Cisco and Juniper and have experience with other popular network hardware brands.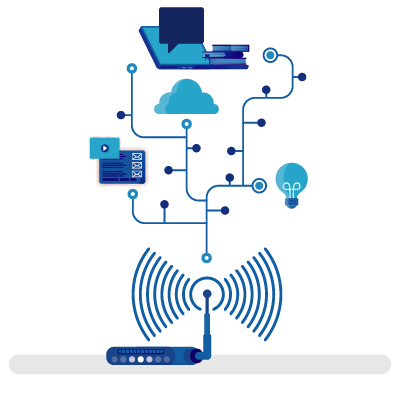 Scalable Wireless
Keep pace with digital transformation.
Device proliferation and the Internet of Things (IoT) have changed the requirements for networks and especially wireless. Mobility is the new normal with work, play, and learning always available on all of our devices. We can help you tackle the demands placed on your network with audits, smart AP placement, and secure encryption with the fastest throughput.
Wi-Fi 6
Faster, more scalable and secure.
Leap forward with the latest Wi-Fi standard and increase wireless speed and device capacity, reduce congestion, and increase security.
Faster
With 9.6 Gbps maximum throughput, Wi-Fi 6 offers better performance for the demands of applications and streaming services.
More Devices
Multi-user duplex communication and bandwidth efficiency reduce latency and congestion—allowing more devices.
Better Security
WPA3 has better encryption and a more secure handshake making it less vulnerable to attackers than previous standards.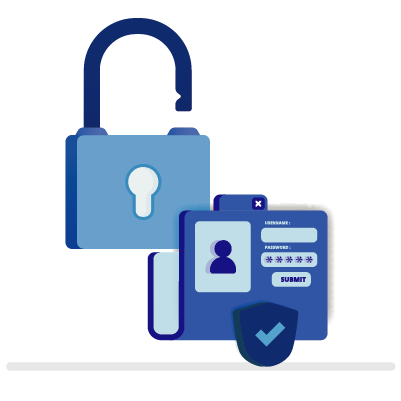 Serious Security
Security is always priority one.
We follow industry best standards and take pride in building networks that are ready for service delivery and designed to withstand threats. From configuring firewalls and network traffic flow to proactive monitoring and recovery options, we take security seriously. Network security is only one part of our comprehensive focus on safety, whether its Physical Security or Cybersecurity.
Protect the Edge
Firewall configuration including ACLs, NAT, and DMZ setup protecting the edge.
Control Network Access
Use policy to segragate traffic with VLANs, MPLS, and software defined networking.
Block Internet Threats
DNS level inspection keeps you safe from harmful domains using Cisco Umbrella.
Flexible Options
We partner with multiple vendors and work with customers of all sizes so we can help you determine the best way to futureproof your network. We offer a full range of services and options so you can procure a single switch, overhaul your entire network, get lifecycle management and support or even go fully managed.
Find out more about increasing the performance and security of your network.