Classroom Solutions
Promote collaborative education with software, audiovisual hardware, and a wide range of devices.
Engaged Learning
Support and enhance the digital classroom.
Laptops and Chromebooks
Plan ahead for device procurement and learn about available funding.
Management Solutions
Keep control of device use and simplify management.
Audiovisual Hardware
Improve learning and engage students with audiovisual solutions.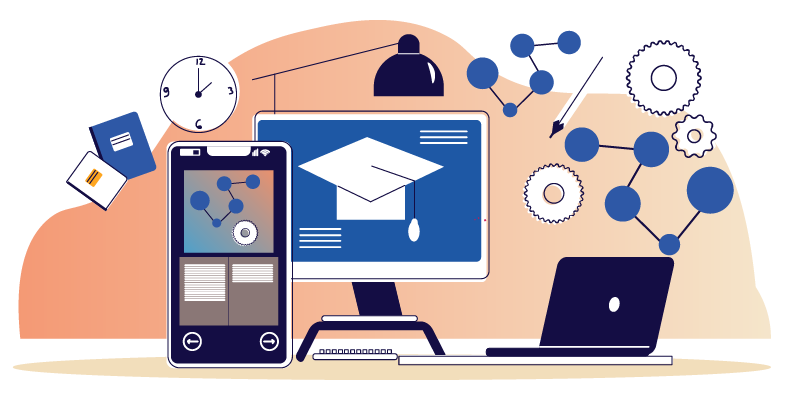 Help Students Achieve More
Technology has transformed the classroom, providing new ways for students to engage teachers and peers. This has also led to an increased focus on safety as device centric learning brings new security concerns. In addition, managing an increasing number of online services and devices can be challenging for educators. Our classroom solutions can help keep your students safer and on track to greater achievement.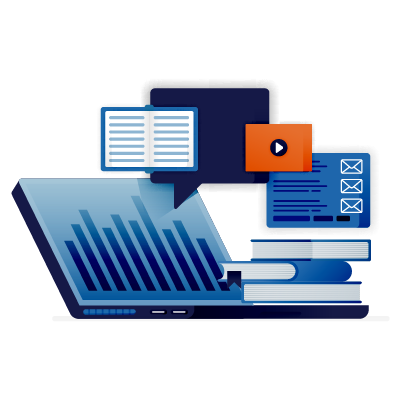 Device Solutions for Working, Teaching, and Learning
Choose device vendors and get delivery estimates.
Hybrid learning and work environments have increased the need for secure, connected devices like laptops and tablets. With a higher demand and lower supply, procurement has become a more difficult process with longer fulfillment times and higher prices. We work with our partners to help you understand the logistics of device procurement so you can plan accordingly.
Ednetics Device Partners
Lenovo
HP
Dell
Samsung
Acer
Warranty and Repair Services
Device pickup and delivery
In house repairs
Out of warranty services
Service contracts
White Glove Services
Asset management
Software and firmware updates
Convenient delivery
Onsite setup
Device Program Solutions
Management solutions
Filtering and classroom tools
Carts and charging solutions
Classroom AV solutions
Classroom Software
Applications that support collaboration and safety while easing management.
Devices like Chromebooks are a great start to get students participating in digital learning, but how do you secure them while providing collaborative access to lessons? With Ednetics, you have options for software applications that do all this and more.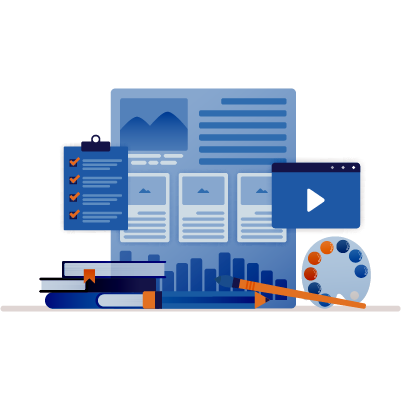 Google Workspace for Education
Google provides a full suite of tools to help students with better collaboration and communication. Purchased Chromebooks provide credits that can be redeemed for training and configuration of this resource.
Classroom Management
As learning has shifted towards a device centric, digital experience, the challenge of keeping students focused on learning has become more difficult. We provide solutions that give educators more control over digital workspaces.
Content Filtering
All of our solutions prioritize security and we have multiple options for web and content filtering. Help keep both students and devices safer by limiting accessible sites and content.
Single Sign-on
Online learning provides a wealth of benefits, but also a lot of overhead managing so many applications. Simplify the plethora of logins and resources by using a secure single sign-on solution.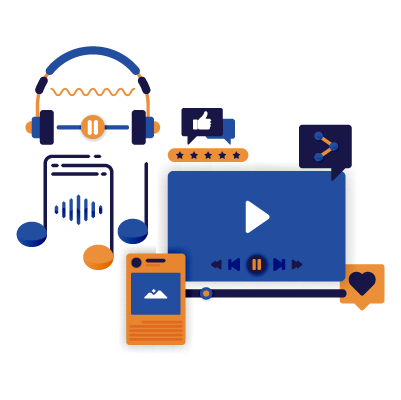 AV Solutions to Enhance Your Experience
Device learning also opens up the possibility of device distractions. It can be hard to follow a lesson if the material is uninspired and there is no interactivity. We can recommend AV solutions that transform the classroom into a highly engaging environment, keeping students focused on learning.
Visual Solutions
Projectors
Large Screen TVs
Audio Solutions
Speakers
Amplifiers
2-way audio
Microphones
Analog Audio Integration
Our Team Is Here to Help
Experience and great partners make us well suited to assist.
Dedicated to the Public Sector
Ednetics has a dedicated team that understands the budgets, and their constraints, of educational institutions, state agencies, and local governments.
Multi-Vendor
Ednetics partners with multiple manufacturers and distributors to get the most up-to-date and readily available devices.
Focused on Service
Ednetics is growing as a company and we have a history of high customer satisfaction. Through recent challenges in the industry, we are expanding our services and products to meet the needs of customers at every level and continuing to put customer needs first.
Find out more about keeping students connected, safer, and learning.