Ednetics Protect
Increase safety with integrated video surveillance, controlled door entry, and intrusion detection solutions.
Always Ready
Stay informed and respond quickly with integrated security.
Safer environments contribute to the quality of education and increase productivity.  The Ednetics Team is here to assist you with a realized vision of campus safety that includes smart video surveillance integrated with controlled entry, intrusion detection, and emergency notification. We'll help you configure automation and analytics to improve incident detection and reduce response times.
Video Surveillance
Increase visibility and reduce incident detection time.
Controlled Door Entry
Authorize entry and simplify key management.
Intrusion Detection
Get automated alerts and reduce false positives.
Emergency Notification
Inform everyone quickly with any-to-any broadcasts.
Vape Detection
Promote safer environments with vape detection.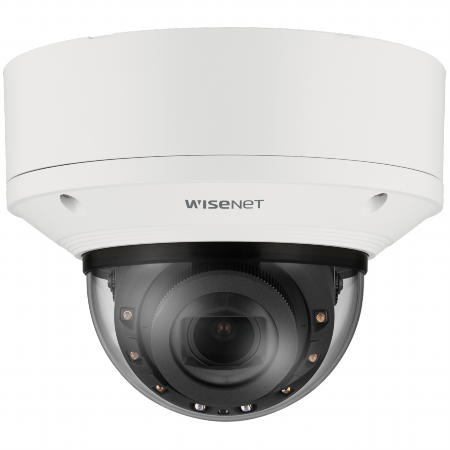 Video Surveillance
See more places at once.
A well-designed video surveillance system gives you a higher level of campus visibility. This increased situational awareness can reduce the time needed to identify and respond to an event which can help keep people safer. Smart analytics and integration lay the foundation for automation enhancing effectiveness.
Features and Capabilities
Powerful Integrations
Defined events can be triggers for lockdowns and notifications. Video footage can be used to provide evidence of intruders.
Advanced Analytics
Machine learning and artificial intelligence power smart forensic capabilities, opening up new custom event types.
NDAA Compliant
We procure camera models from vetted vendors. This makes them National Defense Authorization Act (NDAA) compliant and more secure for your data.
Strategic Coverage
Smart camera placement focuses on key areas of interest. Our engineers can help you identify these areas.
High Resolution
High quality video helps with identification of individuals and objects of interest like license plates.
Durable Construction
We provide options for cameras with rugged housing - making them weatherproof and vandal resistant.
Mobile Viewing
Securely view footage remotely using a mobile app on your phone or tablet.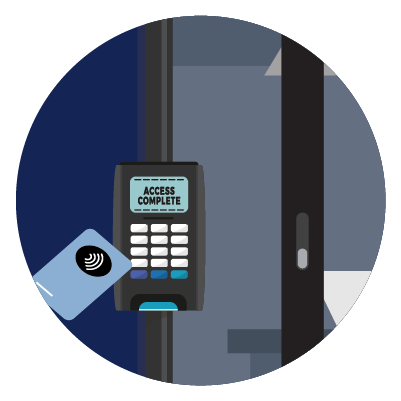 Controlled Door Entry
Enhance safety by limiting access to critical areas and assets.
Ednetics Protect Controlled Door Entry helps protect your organization by giving you granular control over building and room access. We work with multiple vendors to develop solutions that provide ease of use, scalability, time savings, and integration.
Features and Capabilities
Visual Authentication
Integrate with video surveillance to require visual authentication for access in addition to other methods.
Policy Driven Automation
Configure granular access policies that automate access, freeing up time for other things.
Role Based Access
Assign users to specific permission roles to grant or deny access to areas.
Scheduled Access
Build standard and holiday schedules for locking and unlocking doors as well as custom one offs.
Track Visitors
Create documentation of visitor's whereabouts to meet safety and compliance requirements.
Simplify Key Management
Eliminate the overhead of legacy key management using automated policy and electronic keypads and card readers.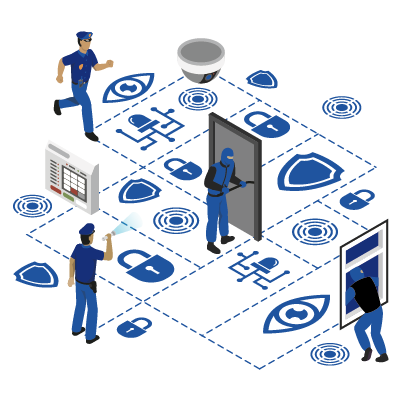 Building Intrusion Detection
Safeguard assets with improved response to incidents.
Protecting critical assets and infrastructure is important to an organization's well-being. We integrate environmental sensors including motion detectors with video surveillance and access control systems to enhance intrusion detection. Smart analytics can reduce false positives and be used to better define security events you are interested in.
Features and Capabilities
Door Alerts
Get notified if doors are held open longer than expected or if open when they shouldn't be.
Proactive Monitoring
Gain visibility into incidents immediately and reduce losses with 24/7 monitoring.
Push Notifications
Push notifications give you the convenience to receive alerts on mobile devices for ease of access and quick response confirmation of intrusion events.
VMS Integrations
Integration opens up new features like video confirmations and analytics as well as cross-app notifications and usability.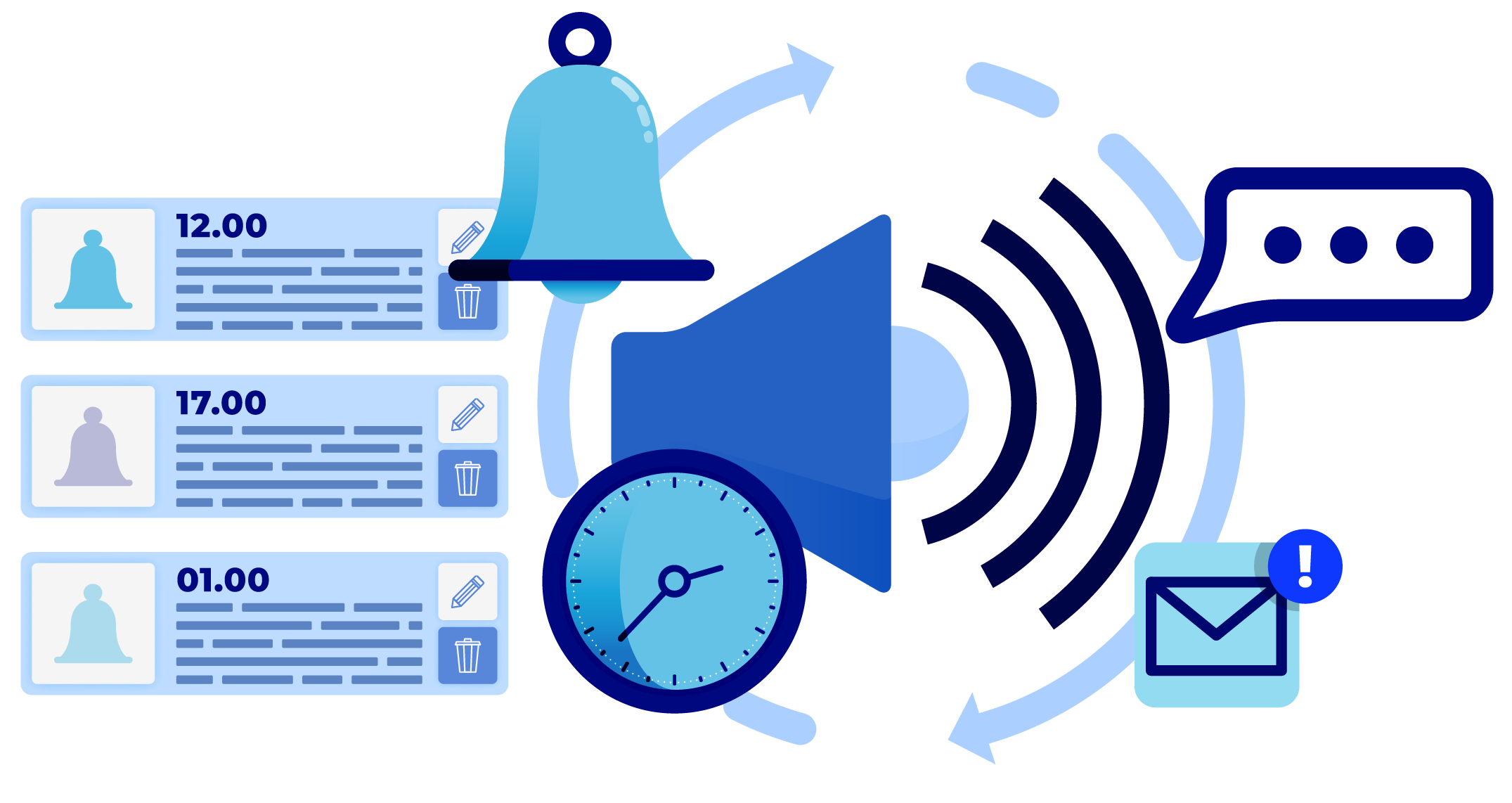 Emergency Notification
Send critical information out to users quickly.
In the event of an emergency situation, being able to react quickly can have a large impact on the outcome. Quickly notifying individuals of a dangerous situation and updating them with the status of the situation and instructions on what to do can help everyone stay safer. Our team can help you setup a notification system that is easy to use, customizable to your organization, and fast and resilient so you can be prepared if an emergency does happen.
Features and Capabilities
Fast Alerts
Seconds count in an emergency situation. Alerts and updates can be sent out to your entire organization quickly using one-button triggers and event automation.
Easy to Use
A simple user interface makes setup, configuration, and ongoing management easy so you can spend more time on other things.
Targeted Messaging
Configure different broadcast groups so you can get the right message to the right people. Synchronize with existing directory policies via LDAP.
Multiple Triggers and Receivers
Be prepared with a variety of triggers like phones, RSS feeds, and panic buttons and recievers like SMS text, email, phones, and social media.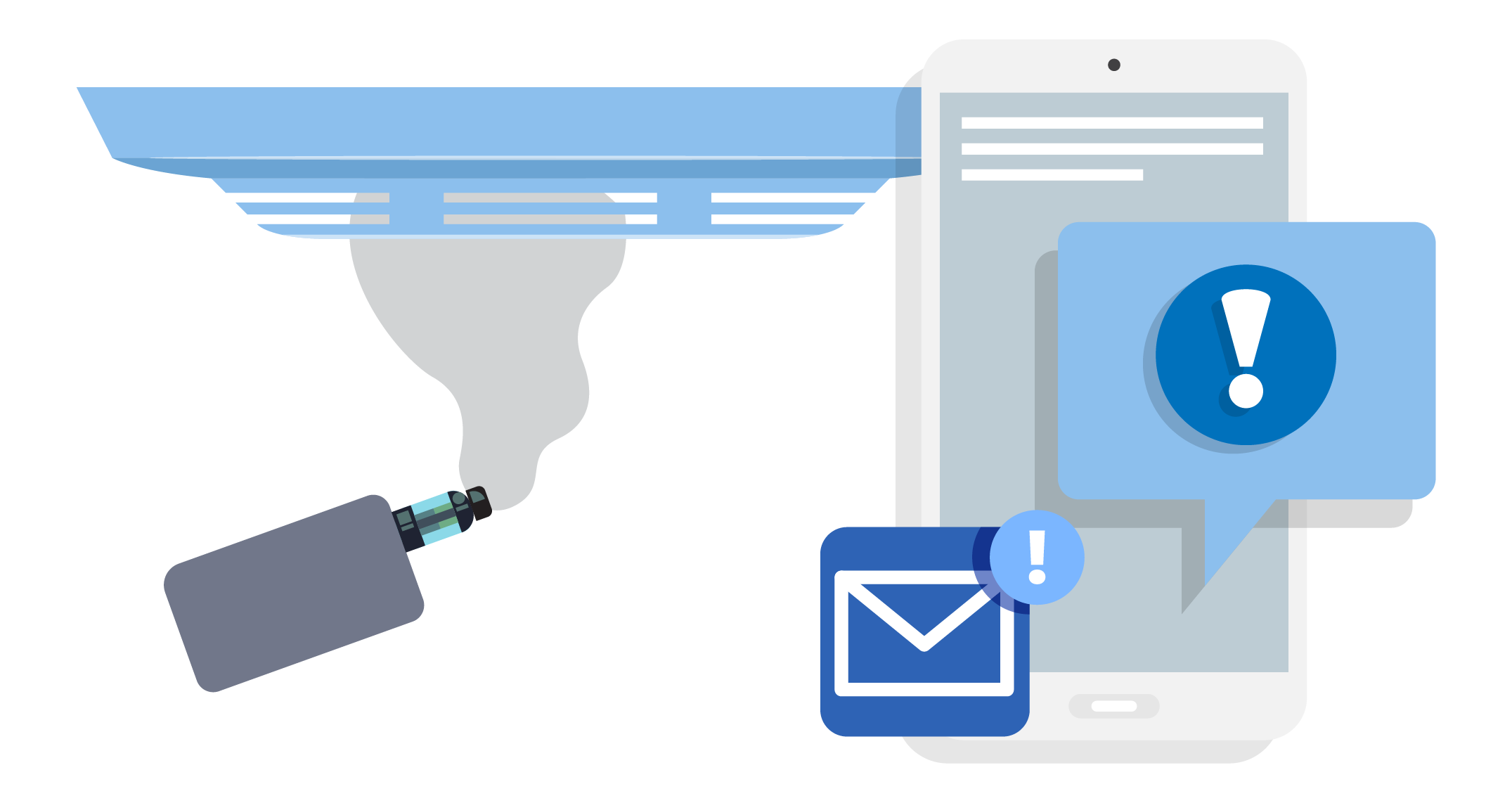 Vape Detection
A healthy environment is essential for learning.
Providing a vape-free environment is a critical responsibility. Ednetics Protect has partnered with Halo to offer a vape detection that integrates with Protect Web Services and Ednetics Voice emergency notification. When combined with video verification and automated notification, Ednetics Protect Vape Detection offers a positive proactive approach to solving this urgent issue.
Features and Capabilities
Integrated
HALO connects directly to Ednetics Protect Web Services and Ednetics Voice Emergency Notification to add seamless functionality to an integrated system.
Push Notifications
Receive push notification to mobile devices, Virtual Keypad app, and apps like Ednetics Protect Mobile and InformaCast Mobile.
Find out more about how to keep your campus safer.